Thank you for choosing Dependency Auditor - the most powerful and accurate Dependency Tracing Utility
Dependency Auditor is fast and very easy in use.
It's commands are present in the right click menu:

and on ribbon (Excel 2007/2010/2013):

Drill down tracing dependency trees in the Excel workbook
Dependency Auditor provides you with a way to find out where a result of formula comes from:

Dependency Auditor shows hidden dependencies in your workbook.
You see actual calculation model:

Finder tool allow to quickly find path between 2 cells: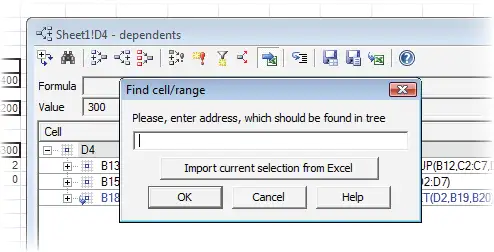 Trace and filter errors values in workbook.
Find what caused error and see all error chain:

Advanced formula evaluation tool.
View each sub-expression of formula and analyse it. Find out how value is produced by complex formula: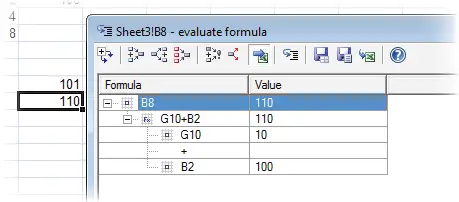 Set of commands and features to work with dependency trees:
Easy navigation in-depth through dependents\precedents in workbook.
Find all input cells for formula.
Filter and analyse cells by backgound or text color.
Analyse effects in Excel derivations and calculations.
Save contents of Dependency Auditor windows. Saved data may be used for printing or be analyzed later.
Transpose selected range. Dependency Auditor transposes range and keeps formulas and formatting.