Dependency Auditor Menu.
Office 2007
In Microsoft Excel 2007 Dependency Auditor's buttons are on
Spreadsheet Tools
tab on ribbon.

Office 2000/XP/2003
All Dependency Auditor commands are in menu
Tools | Dependency Auditing
.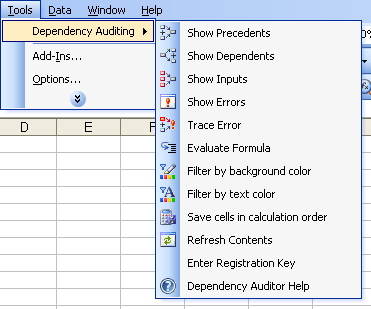 For fast access they are duplicated on Dependency Auditor toolbar.

All commands uses range, which is currently selected in workbook. They have similar and user friendly interface, which shows information in a tree-form.